Confidential: Protect the personal health information you print by keeping it in a safe place. If you do not need it, shred it before you throw it away.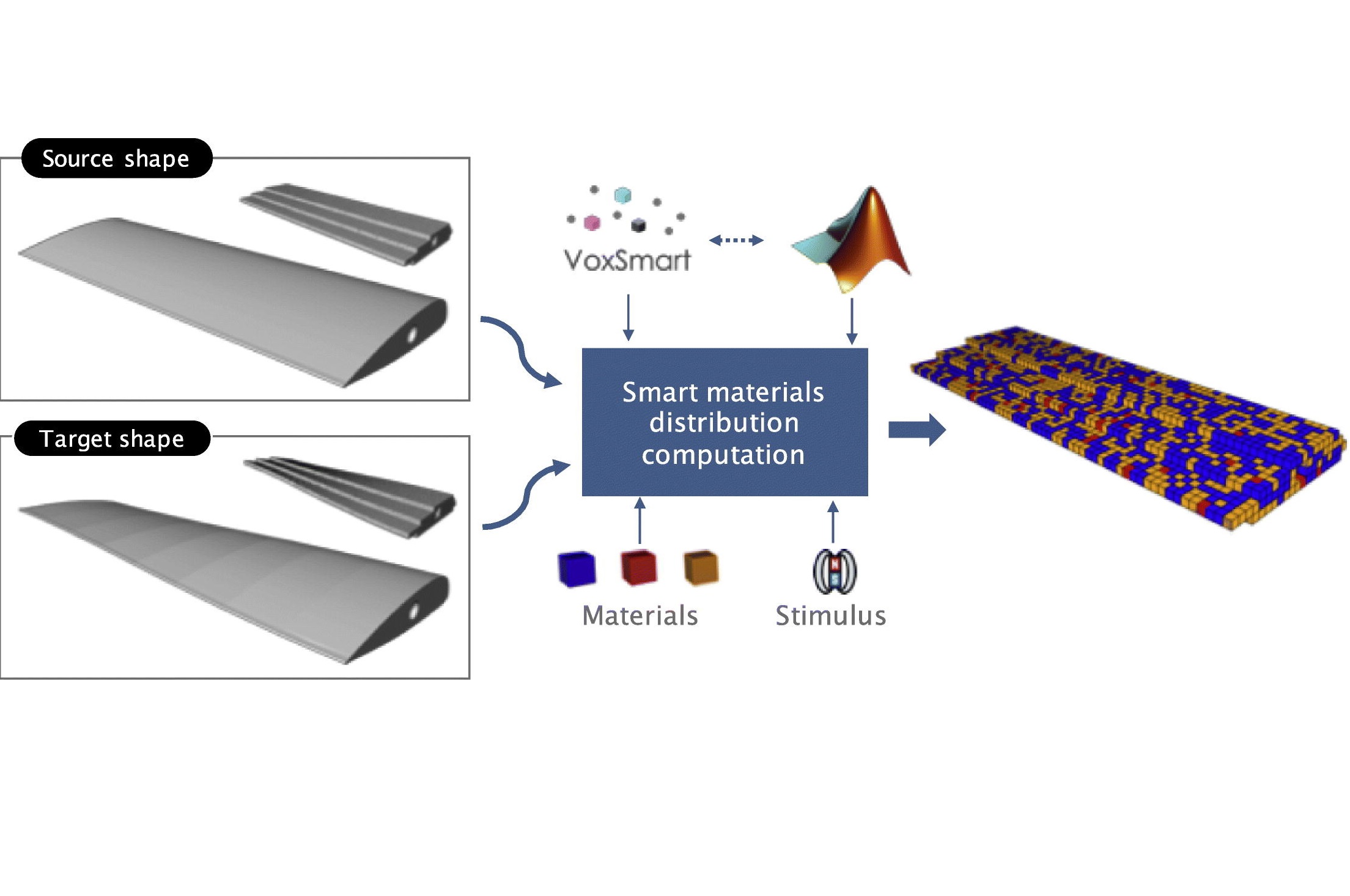 Design of Structures for 4D printing and Its Challenges
---
Posted on
#Material Extrusion (FFF,FDM) #Material Jetting #All applications #Aerospace #Mechanical #Electronics #Fashion #Architecture #All materials #Polymers #Composites #Other Technologies
---
Following our previous blog on 4D printing, where we explored 4D printing process and its applications. Now let us dive deeper into design of parts for 4D printing.
The design process of a product for 4D printing is more complex than the one for a conventional product, as it involves three key inputs;
Design with smart materials,
Strategic product design to perform functionality, and
Machine for 3D printing of product with smart materials.
Smart materials for 4D printing require tailoring its materials compositions and microstructure to get desired response when exposed them to external stimuli energy. Further, structure design is challenging as it involves large structural changes (morphing its geometry) to the stimulus of materials over time. Finally, manufacturability of materials and product, as 3D printers have limitation in processing all material and accommodating different sizes of product. A careful attention to all these details and with effective design methodology enables that the printed parts reliable and durable.
Response of programmable materials to external stimuli energy can be seen in video. 3D printed carbon fiber structure is changing its shape from flat sheet to spiral structure.
Large-Scale Light Activated Carbon Fiber from Self-Assembly Lab, MIT on Vimeo.
Programmable Carbon Fiber Jet Engine AirInlet from Self-Assembly Lab, MIT on Vimeo.
Challenges in Design for 4D Printing
As the technology and materials are evolving and further, design process involves inter-disciplinary advanced subjects and therefore, it is challenging to designers to design a reliable and durable smart structure. Such challenges make the design process for 4D printing of a product more complex than the one for a conventional product. Currently, following challenges are faced by researchers and designers with this technology and yet to be addressed to produce intelligent 4D printed structures.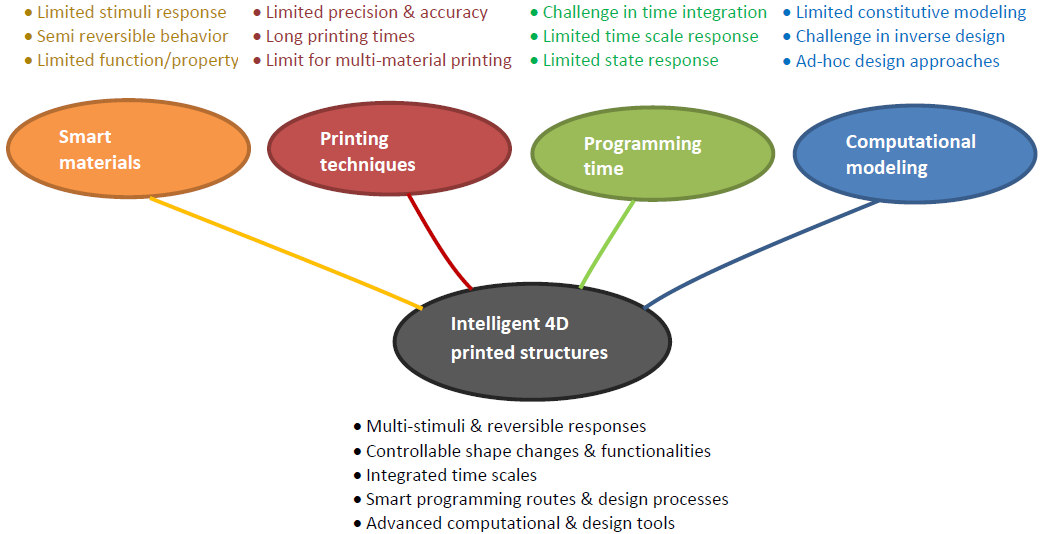 Image credit -Beijun Shen et al 2020 Multifunct. Mater., Sossou et al 2019 Mate & Desg