Confidential: Protect the personal health information you print by keeping it in a safe place. If you do not need it, shred it before you throw it away.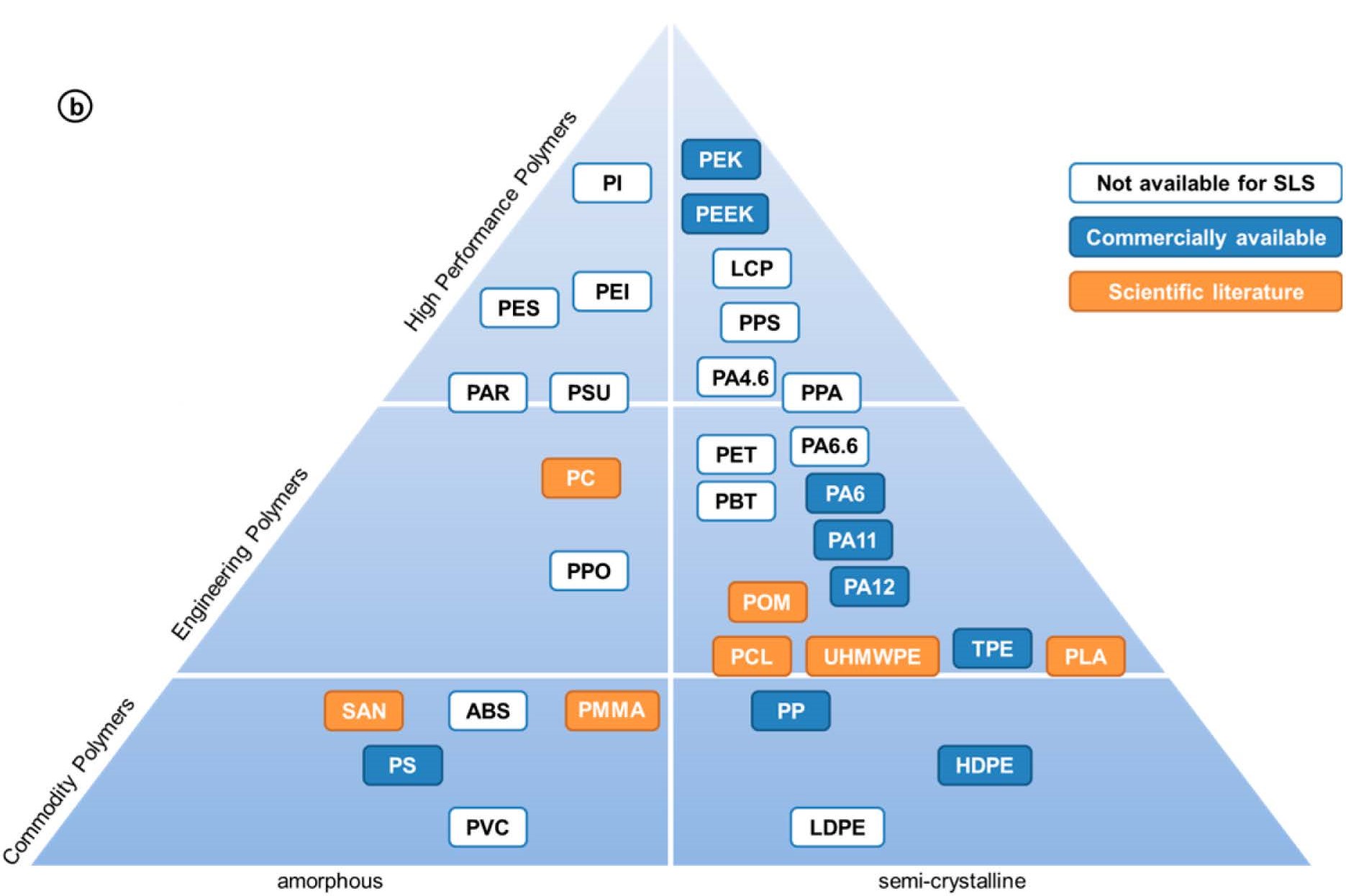 Materials for selective laser sintering additive manufacturing: Part-2
---
Posted on
#Powder Bed Fusion (SLS,SLM,,DMLS,EBM) #All applications #Aerospace #Mechanical #Fashion #Architecture #Medical device #Health industry #All materials #Polymers #Composites
---
In our previous blog on polymeric materials for SLS, we have seen a wide range of polymers for SLS process. Now, let consider commercially available polymers for SLS process.
The below table presents the list of commercially available polymer powders and polymer-based composite powders from different SLS 3D printer makers as well as materials suppliers. It is evident from the table that the polyamides (PA) versions, PA11 and PA12, are commonly used materials for SLS. In general, these materials also referred as Nylon11 and Nylon12 and is because of they belong to family of polyamides.
Table 1. List of commercially available powders for SLS processing.    Figure 1. Stiffness/toughness balance of polymers for SLS.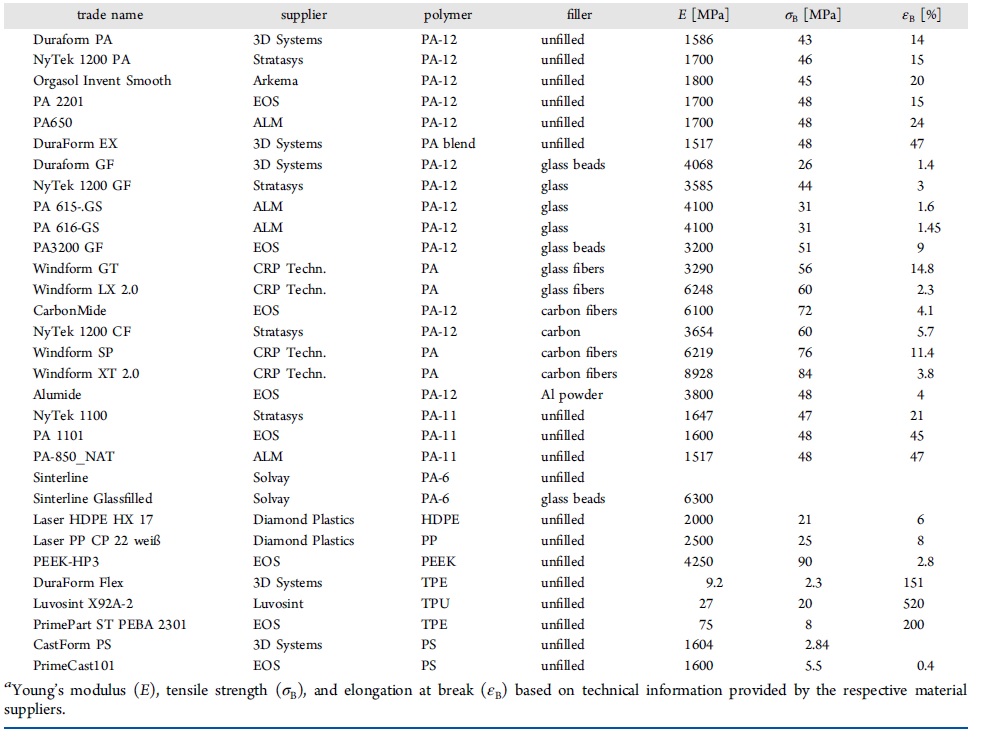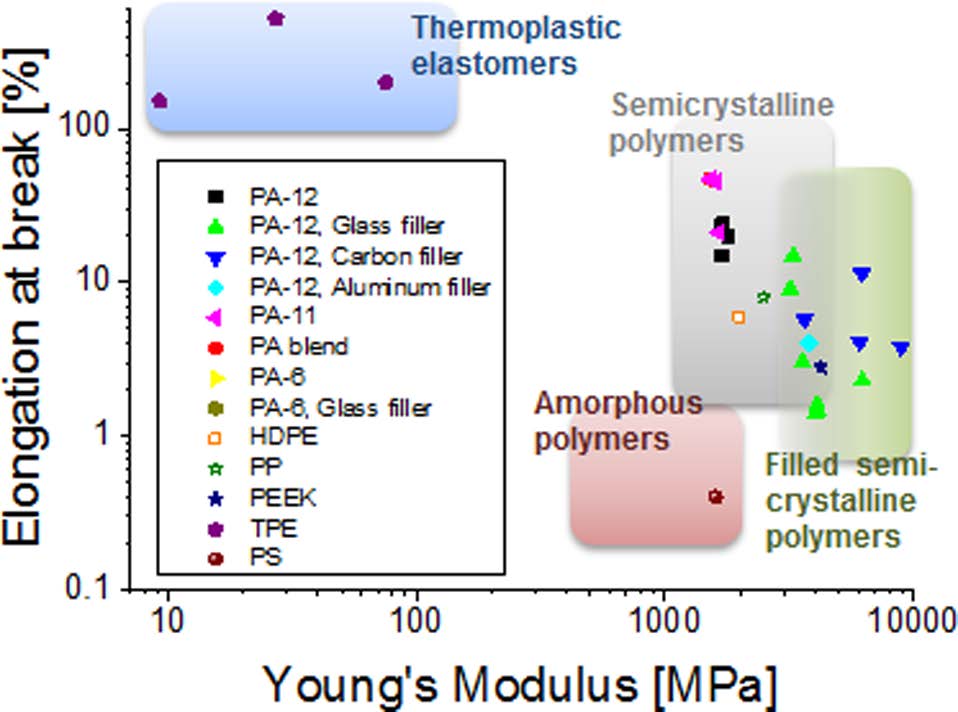 * Table and Figure -from Ligon, Liska et al , 2018
Mechanical properties of the pure polymers and its composite materials are also available in Table 1 and Figure 1. The composites with aluminide, carbon, or glass are developed to optimize parts for higher strength, stiffness, or flexibility. The stiffness and strength of polymer-based composite is higher than that of only polymeric material, but at the expense of elongation. For example, the stiffness of PA12 with carbon fibers range from 6000 to 8900 MPa, where as pure PA12 has strength 1600 to 1800 MPa. At the same time, the percentage of elongation of composites is much lower than the pure polymeric materials.