Confidential: Protect the personal health information you print by keeping it in a safe place. If you do not need it, shred it before you throw it away.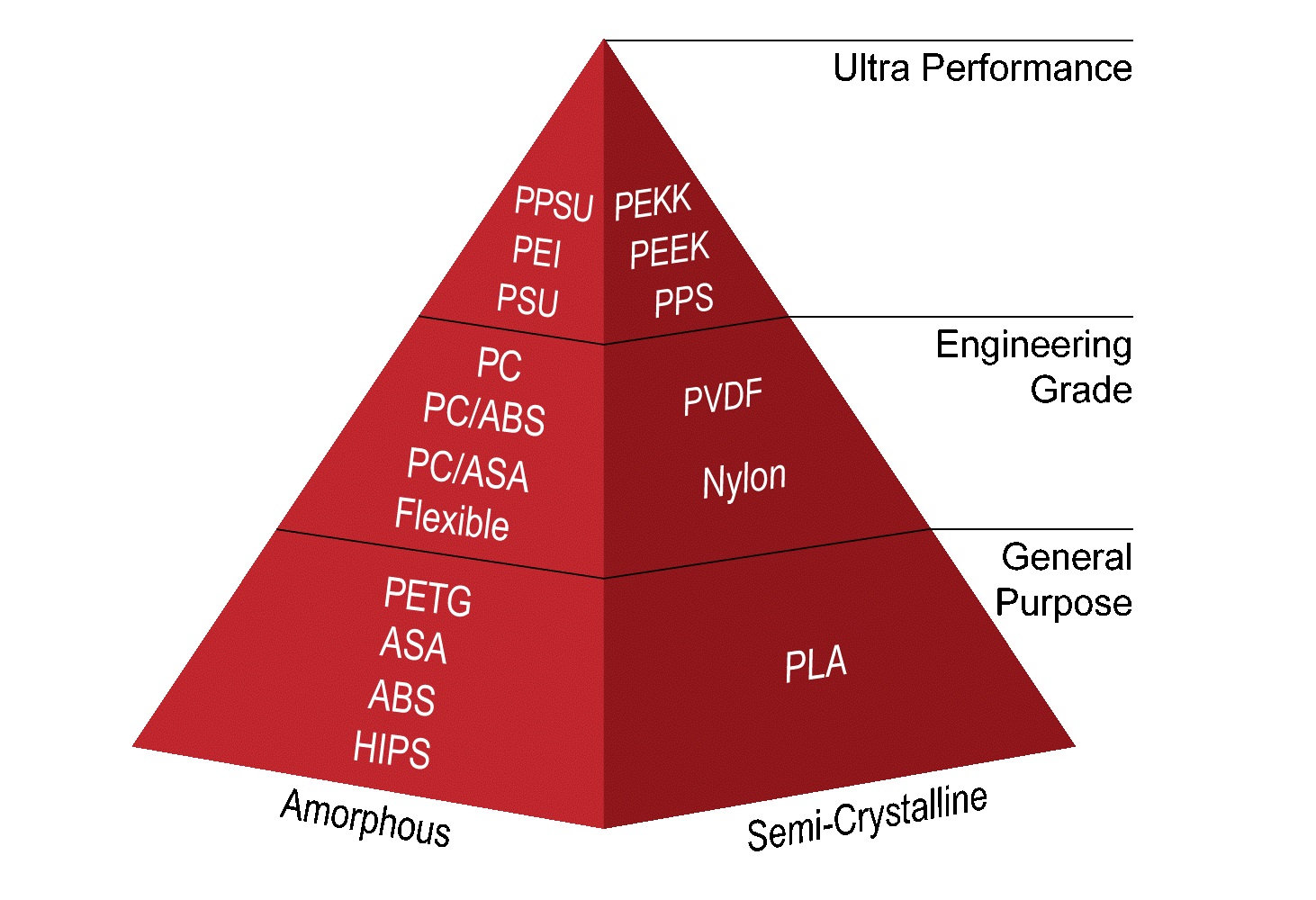 Polymers for material extrusion additive manufacturing: Part-1
---
Posted on
#Material Extrusion (FFF,FDM) #All applications #Aerospace #Mechanical #Fashion #Architecture #Health industry #All materials #Polymers
---
Polymers are the most utilized materials for 3D printing so far. A billion USD worth of materials used for 3D printing in 2016 and half of that sales was from polymer materials used for 3D printing based on material extrusion AM technology (Fused filament fabrication-FFF, Fused deposition modeling-FDM). This market share of polymeric materials emphasizes that the FFF 3D printers are most used for 3D printing. Refer material extrusion AM/FFF to know details of the 3D printing process.
The range of polymers used in additive manufacturing (AM) includes thermoplastics, thermosets, elastomers, hydrogels, functional polymers, polymer blends and composites. These materials have been used in applications of lightweight engineering, architecture, food processing, optics, energy technology, and dentistry.
Thermoplastic polymers are most used polymers for FFF 3D printers, and a small percentage of elastomers (Elastomers are rubbery polymers/flexibles) are also used for 3D printing. Thermoplastics have two different classes based on arrangement of molecules: amorphous and semi-crystalline.
Let us consider thermoplastic polymers based on application and they fall into three different groups:
   General purpose grade,
   

Engineering grade and

   Ultra-performance grade polymers.  
General purpose grade: Thermoplastic polymers of this group include ABS, PLA, ASA, PETG and HIPS. These materials are used for general purpose applications such as printing concept models, functional prototyping and end user parts for static load cases.
Engineering grade: Engineering grade polymers are Nylon, PVDF, PC, PC-ABS, PC-ASA and TPU (elastomers). These materials offer better properties than the above group, that makes these materials suitable for engineering applications such as machine tools, low volume production and highly customized functional parts.
Ultra-performance grade: This group comprises of polymers such as PEEK, PEKK, PPS, PEI, PSU and PPSU. The material properties of this group polymers are comparable with properties of aluminum. Further, they exhibit higher thermal, mechanical, chemical properties and therefore, these polymers are used in high-end engineering applications that subject to dynamic mechanical and thermal loads e.g. aerospace.